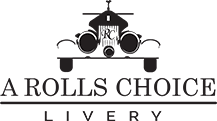 Contact A Rolls Choice Vintage Car Rentals Today!
Don't wait to book a vintage Rolls Royce or a vintage Bentley for your next special occasion!
Fill out the form below or call us directly! We are available to answer any questions you may have. Please leave a contact number below.
Phone:
(416) 434-5700
Contact A Rolls Choice